For our second Women Crush Weekly, I was lucky enough to speak with Nadja Forsberg, fellow Swede and co-founder of Swedish Stockings, a conscious and sustainable pantyhose brand.
Born and raised in Upplands Väsby, Sweden, at the age of 20 Nadja Forsberg started studying journalism. Upon finishing her education she started working at SVT (a Swedish National Public TV Broadcaster) with factual programmes and documentaries. It was during her time at SVT that she came up with the idea of Swedish Stockings, a sustainable stockings company that she founded together with Linn Frisinger shortly thereafter.
What do you spend your time doing?
When I am not working I spend time with my family and friends. Being an entrepreneur, sometimes the line between working, networking and social life becomes blurred but I really value and protect the time I have with my family.
The obligatory, what's your stance on sustainability and ethics when it comes to fashion?
I think that every time we buy something, we vote for how its been produced. For me its about looking at the entire life cycle of the garment. How and where was this produced? What material is it made from? How will this garment age with time and when its worn out, are there any possibilities to upcycle or recycle the item. For everyday clothing, I tend to look for long lasting, beautiful pieces. For special occasions or certain parties, I think great to rent dresses etc as you rarely wear them that many times. A product that's been produced well out of great materials tends to age better.
What are you passionate to change about the world?
Many things. What I am currently focusing on is the hosiery industry that produces over 2 billion pairs of petroleum based pantyhose a year that ends up in landfills and pollute the environment. It's probably one of the fashion industry's dirtiest products.
Becoming a mother also made it even harder for me to exist in a world where children are abused in different ways. I think our priorities are screwed up when society pretends not to have enough recources to further investigate and stop the craimes against and abuse of children.
Where does your drive come from?
I very easily become passionate about things and I've always been a doer. It comes from within I guess and anyone can easily trigger me to do interesting new things.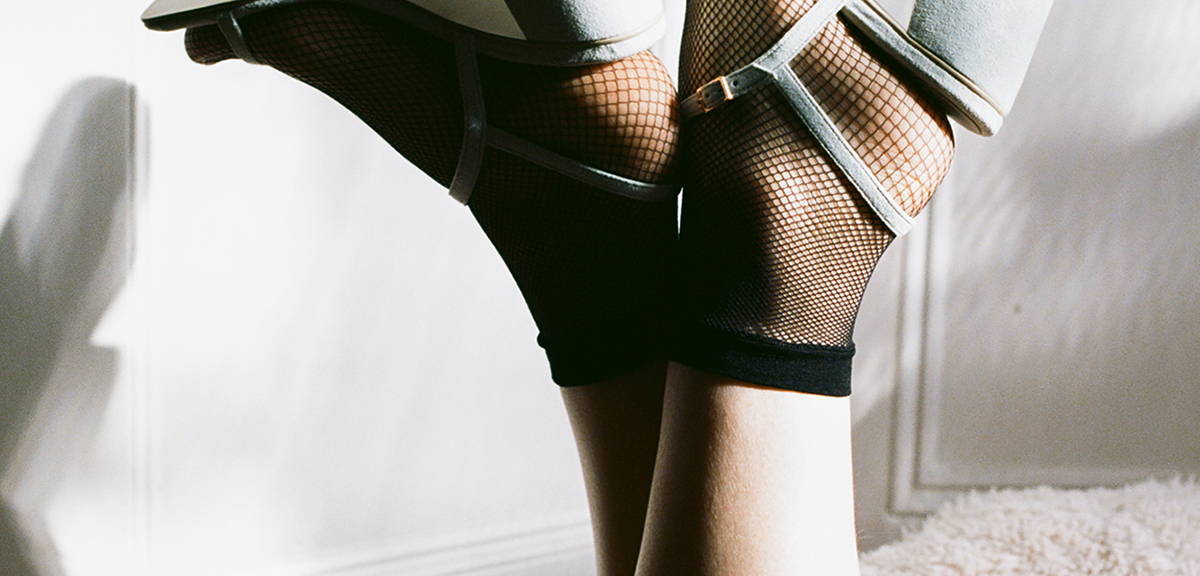 What do you wish 18 years old you had known?
That I can chill. Don't worry all the time and make sure you enjoy the scenery.
If you could thank one person, who would it be and why?  
My parents for equipping me with a strong moral compass and teaching me the importance of always treating people well. I am a strong believer in Karma and that kindness and consideration towards others are crucial and effective when it comes to collaborations and relationships.
If you could be anyone for a day, who would it be and why?
(Question from last week's Women Crush Wednesday Jessica Kim Evans)
I´d choose Dalai Lama to get a glimpse of his wisdom and knowledge. Also to get some of his tools for acceptance and tolerance that I can use in my life.
What question do you want to pass on to the next Women Crush Wednesday?  
What are you aiming for in 2018?