With our DiscoMinds feature: Women Crush Wednesday, we want to feature inspiring women from different paths of life. This is to give you a short, but insightful, view into the minds of women who're out there, and to our mind, ruling the world ⚡️
I was lucky to have the most amazing team of female bosses for the first photoshoot I did for BYEM. For that reason it only felt natural to pick one of these boss babes to interview for our first Women Crush Wednesday.
Jessica Kim Evans is London-born and raised model with Australian-Eurasian roots. As a model, Jessica spends most of her time working and travelling which have given her years of experience within the fashion industry. Getting to talking, we bonded over our shared passion for ethical and sustainable clothing production. Plus, she's also lining up a project within the realms of the #FashionRevolution and we're waiting in anticipation to see what she gets up to next!
What do you spend your time doing?
Other than working as a model, I love painting and getting imaginative with my artwork, travelling to different countries and immersing myself in their culture and eating exciting new vegan dishes (if you didn't already know, I'm a massive foodie).
The obligatory, what's your stance on sustainability and ethics when it comes to fashion?
I'm a huge believer in sustainability and ethical procedures within the fashion industry as it is one of the worlds largest polluters and waste producers. Applying sustainable ethics within the industry is therefore key to minimizing the impact it is having on the environment - hands down to Stella McCartney for pioneering this movement.
My Top Tip: Reduce, Reuse, Recycle - buy more vintage and invest in good quality clothes that have been consciously produced.
What are you passionate to change about the world?
In an ideal world we would all live harmoniously amongst each other and animals. There would be less conflict, discrimination and humans would be more conscious about their actions that affect the future of this planet. I believe this is obtainable if we all work together collectively.  
Where does your drive come from?
I'd say I'm creatively driven by a changing environment, to be the best version of myself everyday, seeing positive change and that my actions are able to help for the greater good, that's what drives me.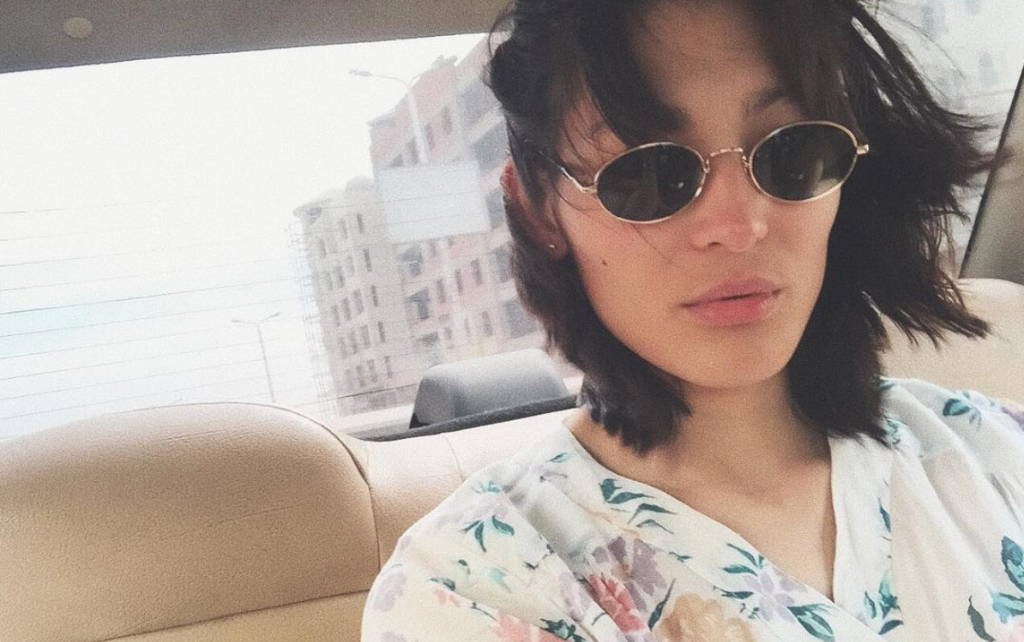 What do you wish 18 years old you had known?
The detrimental effects fast fashion has had on the environment and my wallet haha :)
Passing on WCW Question from Emilia to Jessica: Who's your personal Women Crush Wednesday and why?
My WCW definitely has to be Angelina Jolie, she's so inspiring from her humanitarian work and travels around the world to her badass style in the 90s, what can I say, she's amazing!
 

If you could thank one person, who would it be and why?  
My Mother: she has always been an inspiration to me and half of my wardrobe is dedicated to her 80's hand-me-downs.
What question do you want to pass on to the next Women Crush Wednesday?

 
My question to the next WCW is: If you could be anyone for a day who would it be and why?